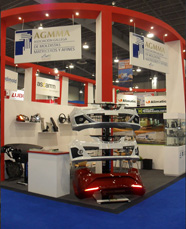 AGMMA, The Galician Group of Mold makers, Die-casting and compatibles was founded in September 2003 and it is formed by 18 companies located in Galicia, in the northwest of Spain.

This enables us to offer different products and services such as design and manufacture molds, dies, machining of precision parts, prototypes, injection, stamping, maintenance and repair of pieces.

Therefore, AGMMA is fully integrated in every stage of the production process.

These activities require big investments in machinery and personal equipment, the constant implementation of new technologies, high skilled staff and great flexibility to satisfy the clients demands.

AGMMA GROUP is a member of The Galician Association of Metallurgical Industries (ASIME)
United we are stronger, so we joined our forces to better serve our customers:
· Competitivenesss
· Steady imprevement.
· Efficiency.
· Personalized service.
· Quality.